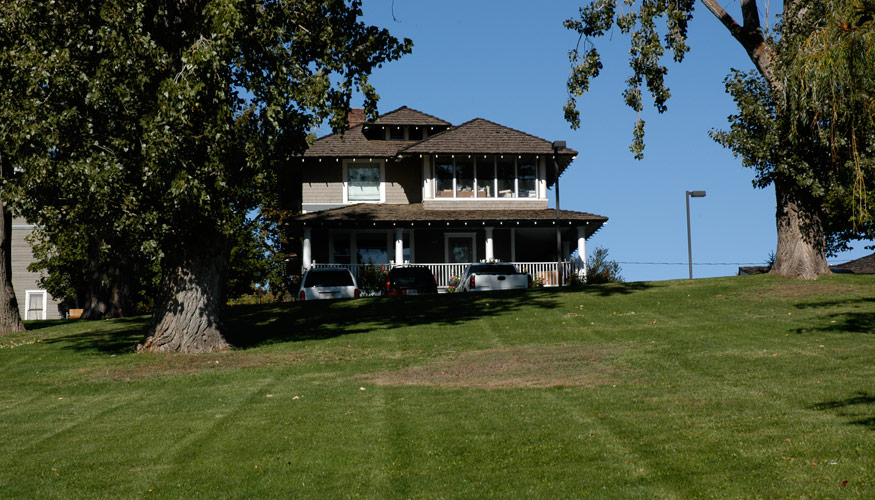 Serving students 18 months through 8th grade.

How are we doing with the Co-vid situation? Great! Our preschoolers and elementary students are Co-vid free! We've been open this entire time with all the required safety precautions. Temperature checks upon arrival and hand - washing!

Our school was established on October 1st, 1993. On August 27th, 1997 we moved to our present location. The move to this site has allowed us to grow and offer this special educational opportunity to even more children. The school's success and realization of it's potential lays in the hands and hearts of the families who belong to the Oakridge family.

We have a quality, caring staff who believe in the Montessori philosophy and materials. In a nutshell-Montessori bases it's existence around the word respect. If you respect the child, you will have a prepared environment where lessons are taught with the teacher as the guide, while the child explores the wonders of our universe. Children also need to be surrounded by beauty-a gift to the inner spirit or self. The grounds maintenance assist fee helps to finance the gardener. Our site is large and needs daily care. Of course we still need help with the children's gardens, and picking up any trash which has gone astray.

Our school is a community. Here your child can develop a strong sense of belonging. These experiences will enhance and be a part of your child's development of self; our life-long goal. As with all communities and cultures, there are rules and guidelines. Our information packet tries to touch on most of them, but does not cover all issues which may arise. Any issues or concerns are to be directed to the Director. All questions about payments are to be dealt with only by the Director. You may leave a note in the tuition box, in the message envelope at the Directors desk, or by leaving a message on the answering machine. Please do not discuss your tuition payments with the staff, as only the Director has knowledge or access to this information.

It's an exciting and wonderful time at Oakridge. Thank you for viewing Oakridge as a key component of your child's growth and development.